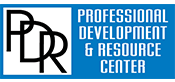 The Broome-Tioga BOCES Media Library has a new catalog!
We are now located at https://medialibrary.btboces.org
You can find all the same media and resources at the site, so please update your bookmarks!
For tutorials on how to use our new catalog, visit https://www.btboces.org/MediaLibrary.aspx
You will be automatically redirected to the new site in 10 seconds.